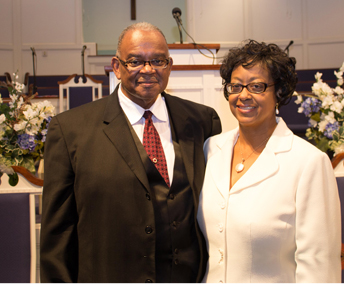 St. James No. 1 Cumberland Presbyterian Church was organized in the late 1800's. Worship services we held in a tool shed. After many years of
hard times, a church was erected during the year of 1893. The membership was small and there was little or no monies during a time of poor economy
and depression. Members kept the faith, pressing forward with positive attitudes and grateful hearts toward God.

1943 promised to be a rewarding year, the congregation grew stronger, and the late tenacious Rev. W.E. Scott was installed as pastor. During this
year, a dream was realized and a new building was built on the corner of Market and Gibbs Streets in the northeast section of Decatur.

Late 1956 brought Urban Renewal through the northeast section of Decatur, which consumed the church property on Market Street. A trustee
committee, consisting of late Mose Hooks, Samuel Surles,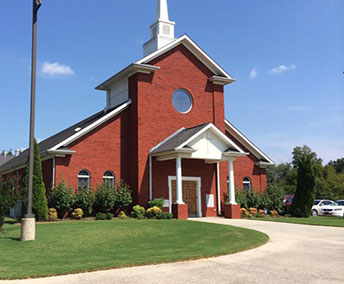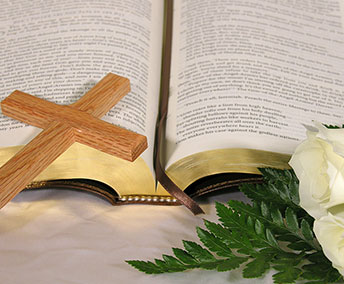 Joe Irvin and Al Evans was selected to negotiate with the Housing Authority. Later two lots
were purchased in West Decatur (524 11th Ave) from Mrs. Lizzie Ellison. By August 1958, plans were well under way to build the new church. Rev.
Scott was the contractor and builder and members of the church and friends in the community were helpers. Rev. Scott served as pastor of this church from 1943 until his passing September 5, 1969. After several months without a pastor, gregarious Reverend Theodore Bone was installed as pastor in August 1970. The church continued to grow
under Rev. Bone leadership and renovations were made to the church annex, including pastor`s study, restrooms, and kitchen areas. Rev. Bone
served as pastor until September,1995.
In September 1996, Elder Clifford Malone was installed as pastor. With the growth of the church, the need to expand the educational facilities and fellowship hall was eminent. During his tenure, the congregation approved to build a new facility instead of renovation the existing facility. The congregation empowered the Trustees, Elders Leo Carroll, Otis Dixon and Tommy Rainey to negotiate the purchase of the present day 4.75-acre site.
On June 11, 2000, a glorious ground-breaking ceremony was held and the next day, Boyett Construction Company began construction and completed
Phase I of construction in February 2001.

On Sunday, February 18, 2001, the St. James No. 1 CPCA congregation sang praises and marched three blocks from the former church on 524 11th
Avenue N.W. to this present site 920 West Moulton Street. In July 2001, the former church facility on 11th Ave, NW was sold and helped funded paving the parking lots, access road and completion of the interior sections of the Fellowship Hall and Classrooms. A Dedication service was held on February 17, 2002 of the completed facility. Elder Malone served as pastor until November 2002.

In March 2004, Rev. Michael L. Jones was installed as pastor and has labored with us to the present. God has blessed the church to grow in spirit and ministries under his leadership. He encouraged the church to progressively pay down the church debt. The church was blessed to retire it`s church mortgage from Regions Bank on December 13, 2016, years ahead of schedule. We look back in thankfulness and appreciation to God for His blessing and look forward with great anticipation of his continue blessing on his flock and the community.